The representative program in 2021 saw a similar fate to the home and away season, spending most of the year living life like a yo-yo of scheduling training sessions, then rescheduling training programs and preparing for tournaments, only to then have them cancelled on multiple occasions.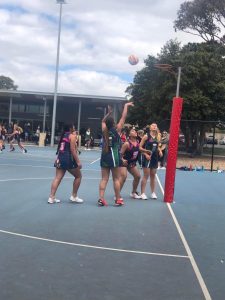 With much of the disruptions taking up most of the available calendar year, the Netball Victoria Association Championships were finally held on Sunday 21st November in a modified format with the main focus on its Talent Identification process.
This meant we only competed in a preliminary round format with no finals on the day, and no progression through to the Finals Day for the top two placed teams in each age group, meaning also that the Open Representative Team would not compete at all as they usually only play off in the finals series.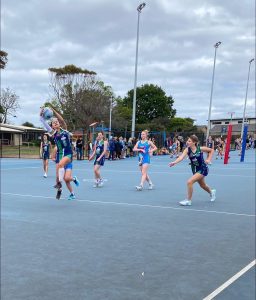 We are blessed in the Outer East to have some incredibly talented junior athletes playing in our league, so much so that one of our 15 & Under athletes Eliza Molino (Pakenham Lions NC) became ineligible due to playing too many VNL games in the 19 & Under age group as a 15 year old throughout the year.
Our 13 & Under and 15 & Under teams both finished in the top two of their pool whilst the 17 & Under team became stronger as the day went on.
With no finals series, this means the Outer East remains the 15 & Under reigning champions and will have the opportunity to defend their title in 2022.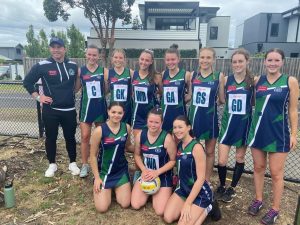 Outer East would like to extend its appreciation to our athletes and parents for their efforts this year as well as the coaching panel who have put in so much time and dedication to the program in season 2021.
| | | |
| --- | --- | --- |
| 13 Under | 15 Under | 17 Under |
| Coach: Carol Gregorovich | Coach: Donna Wilson | Coach: David O'Hare |
| Assistant Coach: Jemma Osborne | Assistant Coach: Abby Curtis | Assistant Coach: Alissa Davis |
| Annemieke Carlin | Abby Meinecke | Asha Gallard |
| Charli lambert | Ashlee Frankcombe | Ava Van Leemput |
| Chloe Buxton (TP) | Charlotte Hudolin | Eliza Mettes |
| Ella Fisher | Delylah Loulanting | Evie Drake |
| Isla Armstrong | Ellie Trembath | Harper Scott |
| Katie Strickland | Rebecca Course | Holly Moulday |
| Lorelai Cordtz | taylah simondson | Kaylee McCubbin |
| Nikita-Jaye Faoa | Tayla Wilkinson | Luiza Sulemani |
| Serena dickson | Teagan Bethune | Paige Brooks-MacMillan |
| Shae Lewis | Georgia Courtis | Tayla Ferguson |
| Sienna De La Sota | | |
| Zarah Hamilton (TP) | | |