Outer East Football Netball wishes to announce some recent staffing changes.
Lachlan Shaw has resigned from his position at Outer East Football Netball.

When asked about his time at OEFN, Lachlan said: "I have been really fortunate to obtain different experiences and skills relating to the industry, as well meeting many great people that we have involved across the league. For this, I am really appreciative to you all for your friendship and willingness to engage with me regarding all things to do with Outer East FN."
We wish Lachy all the best for his future endeavors and he still may be found around our grounds on matchday, possibly with a whistle in hand.
Welcome, Georgia and Aaron.
Georgia Chisholm has recently begun in the Operations Coordinator role, replacing Sebastian, and Aaron Gillard has come on board as Umpiring operations assistant.
Both Georgia and Aaron have Bachelor's in Sports Development/Business and experience in our competitions. Georgia was a GDO for our region prior to this appointment and Aaron is one of our current Umpires.
Georgia will provide key operational support across all of our competitions and Aaron will support Head of umpiring John Howorth with the Umpiring administration.
The areas which Lachlan was overseeing will be shared within the current staff.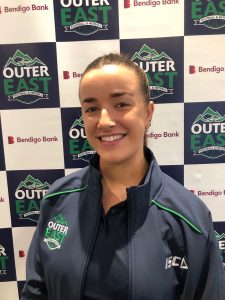 Georgia will be contactable via [email protected]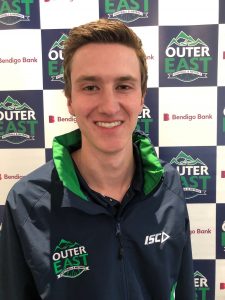 Aaron will be contactable via [email protected]